Advanced Open Water Diver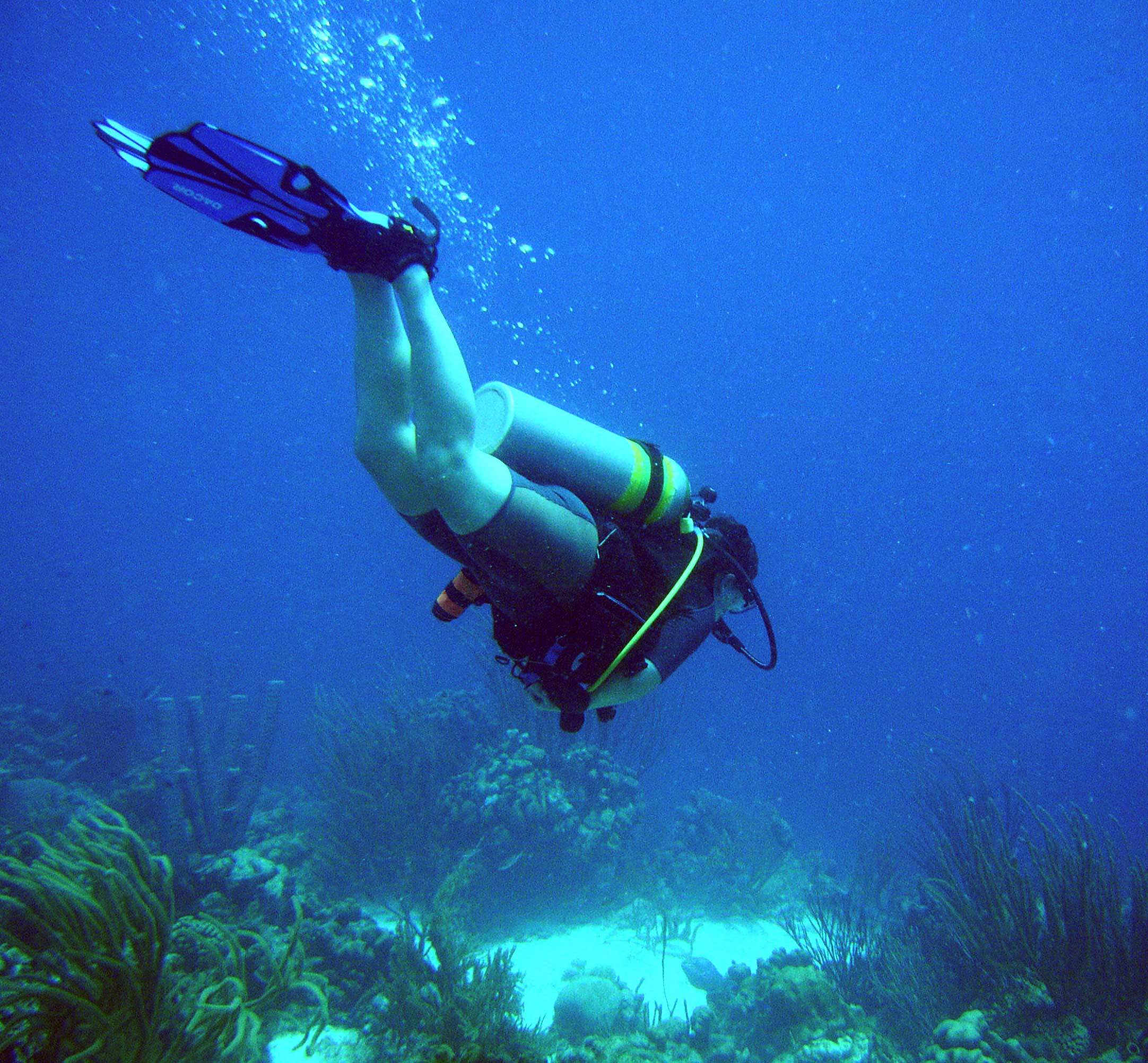 The PADI Advanced Open Water Diver Course is your next step into the underwater world after Open Water Certification. This exciting program includes a total of 5 adventure dives and there isn't even an exam.

Improve your diving, expand your capabilities and have a fun couple of days while gaining a higher certification level. Take the next step on your diving adventure and sign up now!

Contact:

Minimum Age:   15 (12 for PADI Junior Advanced Open Water Divers). Contact Instructors for more information.

Prerequisites:  PADI Open Water Certification or equivalent.

Course Duration:  This course will last 3 days. There will be one classroom presentation and 5 Open Water Dives. The 5 dives will consist of a Deep Dive an Underwater Navigation Dive and 3 additional dives determined by the class.

Equipment Requirements:  Each student must have a mask, snorkel, fins, booties, weight belt with 10 percent of their body weight in lead, log book and the PADI Advanced Open Water Diving Manual. Tanks, Wet Suit, Regulator and Buoyancy Control Device can be rented at your local dive shop.
Cost:  $200.00

Price includes the certification card and Instructor tuition only. All associated diving fees, park fees, rental gear, etc; will be the responsibility of the student.

All dives must be completed to the Instructor's satisfaction. The Instructor reserves the right to require further training and can refuse to issue a certification card if the students performance does not meet the course standards.
© 2008 - 2012. Southeast Technical Scuba. All rights reserved.